Nusa Penida Golden Tour
Nusa Penida is an icon of a tourist destination now in Bali, because the island saves a variety of fascinating natural beauty that has not been widely explored by travelers.
Nusa Penida Golden Tour is specializing in tour service to Nusa Penida island. The wide selection of accommodation and tour packages at competitive prices.
Why Choose Us?
Best Services
We always provide our best services for your trip in Nusa Penida with experienced tour guides.
Easy Booking
You can order our Tour Package Services via Email or WhatsApp +6285109848888, with a fast response.
Reasonable Prices
Cmpetitive and affordable tour prices with very good services.
Zenith-Kwinana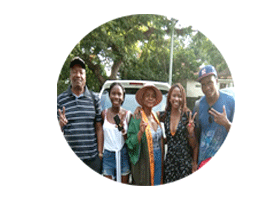 Hello, my tour was amazing! Our guide, Ayra was very friendly and we had a good time with him. Nusa Penida is a beautiful island 😻🌱
Thank you for a lovely trip.

Dr. Shahnewaz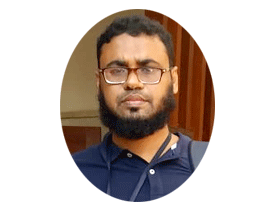 To,
Nusa penida golden tour authority,
We, a family of four members, visited nusa penida on 9.10.2019 in your package tour. That was an excellent day. The driver in nusa penida is very good and smart.
Best wishes to all of you.
Regards.
Dr. Shahnewaz
From Bangladesh

Wardana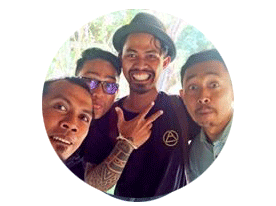 The super friendly and helpful team gave great recommendations on where to visit. 100% recommend this service.

Eva Zuberecz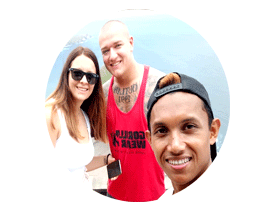 We chose West Tour. We stayed in Nusa Penida. Our driver Dharma came to the hotel to pick us up. Drove safely and nicely through the hills until we reached Broken Beach and Angels Billabong. These places are spectacular. After we went to Kelingking Beach, where Dharma stayed in line for us to take pictures. After he drove us to Paluang Cliff, and he climbed over ladders to take the best shot. We had a great and full lunch in a nice restaurant(included in package). Finally we went to Crystal Bay Beach, where we could swim and snorkeling. Dharma was patiently waiting for us and brought us back to the hotel around 3:30 pm. Totally recommend it. If you have the chance, go on a private tour, not group ones. More comfortable and enjoyable. Thanks again Dharma and Nusa Penida Golden Tour.

John Chong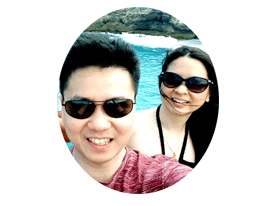 Dear Sir/Madam,
I would like to take this opportunity to commend the services offered by your tour guides in this beautiful island, Nusa Penida.
Nusa Penida offer great attractions with scenic beauties in many different natural settings. These beauties cannot be possibly explored at comfort without the great help and guides from Mr. Komang.
Mr. Komang Sidan is a resourceful and dedicated tour guide throughout our journey. He helps us to take photographs in such innovative ways that we are rest assured of beautiful shots. He sets us on comfortable drive and accommodates to our requests at all time. His resourcefulness and attention to our mood and doubts helps us to even recognise what we did not realise we need for the journey.
Mr. Komang's youth surprises us as he is such an experienced guide for his age. He is always on time and plans our trips with care and caters to our needs. We do not need to worry anything when he is around. He treats us like good friends as we instantly feel so much at home. His proficiency in English is amazing and we can totally communicate at ease.
He is always matching our tastes and pace. Mr. Komang's honesty and sincerity deserve big praise and his dedication to his job as tour guide and driver actually inspired us to do the same with our life.
Next, thank you also Mr. Made Santa and Mr. Made Yuda for arranging our trip here. You all have been very friendly and helpful.
Thank you and we will miss your hospitality.
Kind regards,
John Chong

Ravneet & Jyoti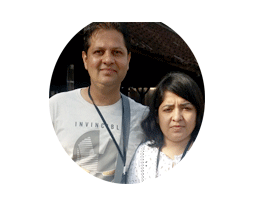 Hi Santra, I would like to thank you for organising our trip to Nusa Penida. I appreciate the way all the trip was planned including our pick and drop from the hotel. Mr. MADE was on time, infact before time to pick us up from hotel with clean car. Then he brought us at SANUR beach and you met us with speed boat tickets on time and helped us boarding the Speed boat timely and hassle free. In Nusa Penida, we were greeted by LEO and NANA. Both of them were very friendly and explained lot about Nusa Penida. Special thanks to LEO for escorting us all the beaches. At last, we had very wonderful lunch at your hotel BTM. Indeed, we liked the lunch very much. Pizza and Sandwich were very tasty with fresh fruit juices.
I sincerely thank you for making this trip wonderful for us.
Regards,
Ravneet & Jyoti

Javier Riega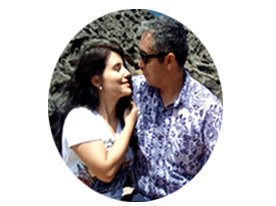 Good evening,
As discussed, here's my review:
We highly recommend this team. The 2 drivers are from the island so they know the place very well. They were very professional and very kind with us. Komang, the driver in Nusa Penida, help us a lot with the photos and even carrying our stuffs to be more confortable during the tour. He also gave as plenty of time for all the photos we took. The menu on the restaurant during the lunch is very variated, which is nice.
Regards,
Javier Riega.

Contact Us
Address
Br. Bucang, Desa Sakti, Nusa Penida, Klungkung - Bali (80771)
Your message has been sent. Thank you!
Your message can not be sent. Please try again!